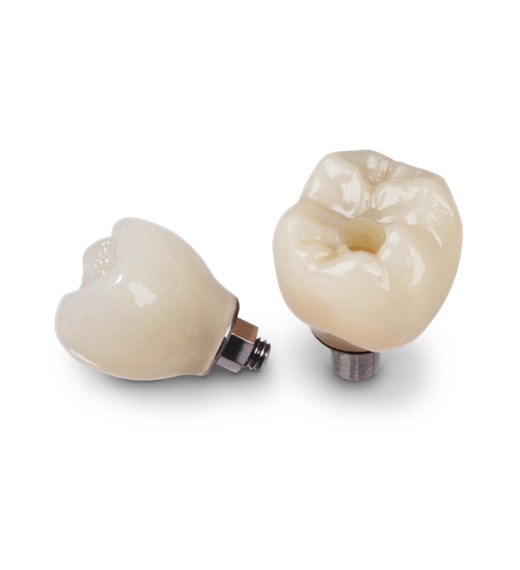 Screw retained implant restorations have always been popular with our surgeons.
We offer angle correction of the access holes of both Bridges and Single units.
(In house, Dynamic solutions, Dess, Medentika, i-Prodens, Atlantis, and Hoil)
If it's a one piece or a link and a monolithic crown, we have the right solution for each case.
It is possible to use angle corrected screw retained CAD/CAM crowns on almost all implant systems.